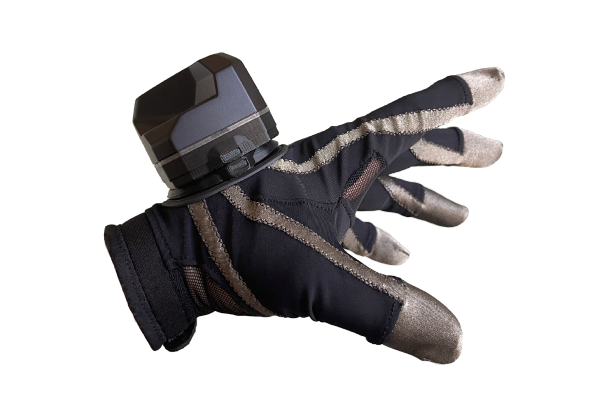 The VR Glove You've Been Waiting For
The easy to use VR glove. Experience natural hand presence in VR without sacrificing controller functionality. Touch-sensing creates controller inputs with a touch of the finger. Simple software lets you plug & play with ease. Form fitting technology with industry leading tracking makes everything feel just right. It's the VR glove you've been waiting for.
Turn Touch Into Action
Control the virtual world with the tap of a finger.
The Peregrine VR Glove proprietary technology turns natural touches into controller commands.
Natural Interaction
The functionality of a controller in an easy to use glove.
VR Hand Presence that just feels right.
Grab, tap, throw, pinch, twist, smack, grasp and more. Use natural hand movement to control the digital world.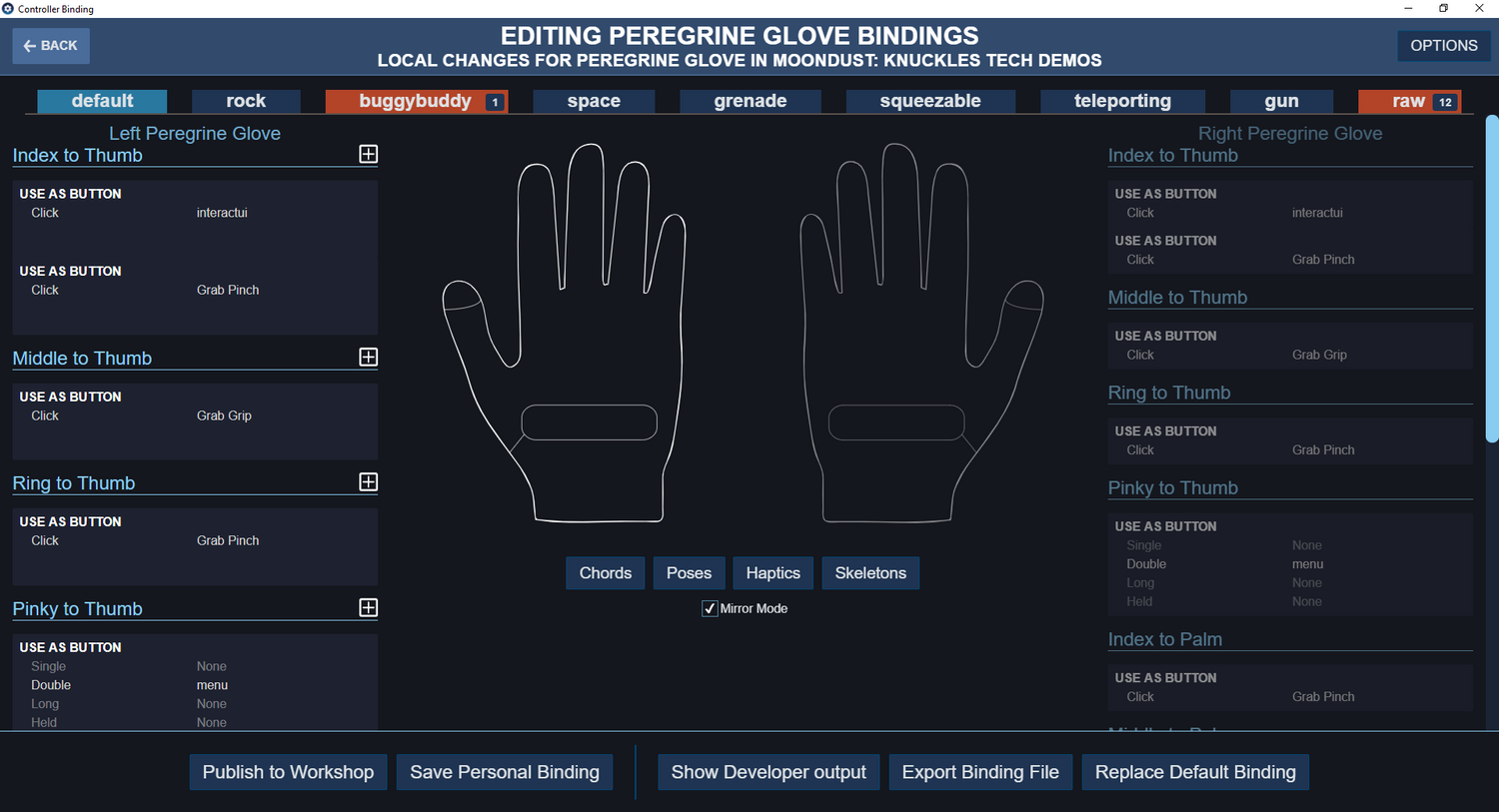 Easy To Setup
Begin using the glove in minutes.
Install the driver and customize your layout right in Steam VR.
It's built to the OpenXR standard and will work out of the box with 1,000's of applications.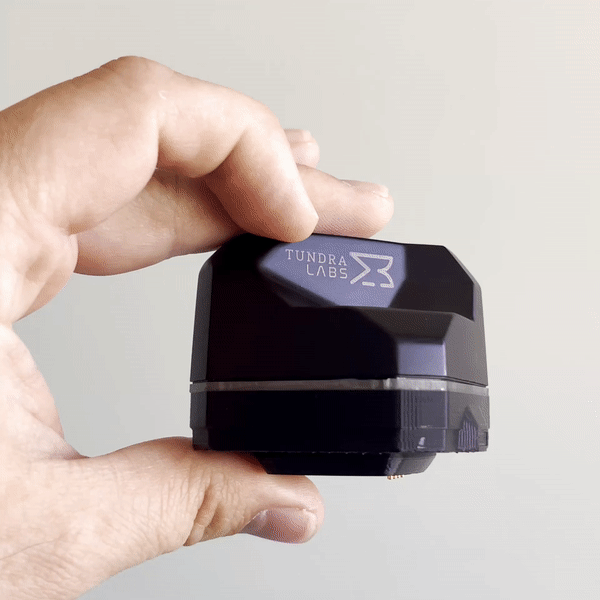 It's A Glove, Not A Gauntlet
With a compact pod and form fitting glove, you will hardly notice it's there. Experience powerful function and compact form.
Perfect For Training
Engaging hand presence for work training applications.
Work with tools and tires, panels and parts, bolts and bits, all while using your hands and fingers like you would in the real world.
Learn More
"If this VR system didn't have gloves, I would have kiboshed the whole thing."

Travis U.

Lead Education Instructor

Large-Scale Facility Asset Vendor